Be more accepting

with AccountEdge Merchant Accounts

Easily process credit cards from within your AccountEdge software or when on the go with AccountEdge Mobile and your iPad or iPhone. And you have choices. Either apply for a Full Merchant Account, which typically provides the best rates, or opt for the Flat Fee Account, which keeps it simple.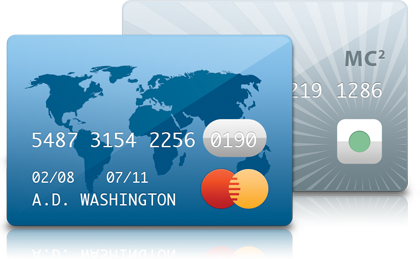 Fully Integrated
An AccountEdge Merchant Account is fully integrated with your AccountEdge Pro, Basic, Cloud or Mobile software. Either purchase the optional card reader (800 322 6962) if most of your sales will be made with the card present or choose to enter the card details in yourself.
Choose Your Plan
The Full merchant account typically provides the lowest rates, but comes with a commitment and monthly fee. The Flat Fee merchant account keeps it simple with one low rate and is a good fit if most of your sales will be made with the card present.
Choose the account that's right for you
Full Merchant Account
Flat Fee Merchant Account
High volume processing

Discount rates
as low as 1.79% swiped
as low as 2.29% key-entered
2.65% swiped*
Statement fee
$15/month swiped/key-entered
$20/month blended accounts

Batch fee
$0.25**

Per card transaction
$0.25

Application / Set up fee
$99

Card reader
$89-$99
$89-$99
Card swiped, key entered, and blended accounts integrate with Checkout, AccountEdge Pro and Basic. Quoted discount rates are for illustration purposes only and are available with the Acclivity Merchant Account powered by Forte (formerly ACH Direct) and is dependent on application approval and risk assessment of your specific business. Transaction fees apply. An Acclivity Merchant Account is supported and tested for current versions of the software only. The Acclivity Merchant Account Service is powered by ACH Direct. Forte is a registered ISO/MSP for HSBC Bank USA, National Association, Buffalo, NY.
AMEX is optional - rates as low as 2.8%
*Flat Fee merchant accounts are subject to 3.5% + $0.15 for any keyed transaction and $25 fee per chargeback.
**Batch fee is charged only on days cards are processed.