AccountEdge for Mac

Optimized for networking and specifically
designed to work in a peer-to-peer network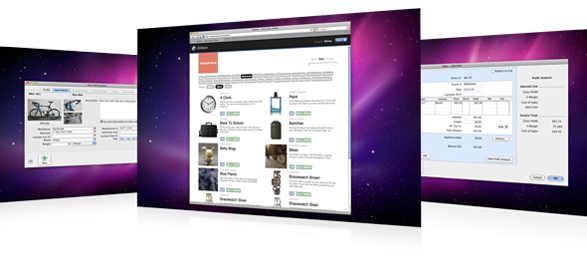 AccountEdge Network Edition is virtually identical to its sister product, AccountEdge, except it is optimized for use over a Mac OS X network. If more than one person needs simultaneous access to your company file, then AccountEdge Network Edition is the perfect solution for your company.
You can read about all the great features
found in both products here, or find out
about other AccountEdge and
AccountEdge Network Edition
related resources here.

How It Works
AccountEdge Network Edition is specifically designed to work in a peer-to-peer network. Data is stored in a single company file, which is stored on a host computer. From there, it can be accessed across the network by other workstations. A user on the host computer can also access the company file.
Networking allows multiple computer users to access the same files and programs at the same time. You can add, change or delete information, print reports and perform analysis functions at the same time as your coworkers.
AccountEdge Network Edition takes advantage of some key Mac OS X technologies, such as Bonjour, which makes connecting to company files across a network much easier and more efficient. Network Edition requires Mac OS X 10.4 or later.
What do I need to run Network Edition?
You'll need a copy of AccountEdge Network Edition, of course, which costs $299 and comes with a base user license. You can purchase additional workstation licenses, for a total of 15 users simultaneously working on one company file.
If you buy AccountEdge at the store, Network Edition is included on the disk. You can also purchase the software, plus additional workstation licenses, directly from this website.
Workstation Licenses
Workstation licenses help increase work efficiency and productivity by allowing multi user access to your company file from different workstations.
Additional workstation licenses are available for Network Edition as singles ($149) or in packs of five ($499). You can have as many as 15 simultaneous users working in one company file.
System Requirements
You can check the system requirements for Network Edition here. Read in depth about network requirements, suggested setups and working with company files on a network, download the Implementation Guide.

Intel-based Mac using Mac OS X 10.5 or higher with 1 GB RAM is recommended