AccountEdge Basic
More than just invoicing
Basic small business accounting software.
Create sales, manage your banking,
run reports and more with AccountEdge Basic.
Buy now
Free trial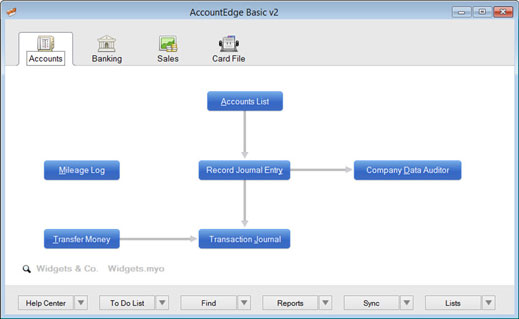 Just the basics
Read about all of the features in AccountEdge Basic

Basic bookkeeping
Create sales, manage your banking, and run reports with AccountEdge Basic. But don't let the name fool you.
Basic also tracks customers, jobs, and items, and integrates with optional services like credit card processing and outsourced payroll. Read everything AccountEdge Basic can do for your small business.
Try it free
Download a free 30 day trial version and see if AccountEdge Basic's powerful accounting and management features are right for your small business.
Have questions before you buy?
Questions about our software or services? You can set up an appointment with one of our Sales Support Specialists. Request a callback.

AccountEdge Basic users: it's time to upgrade
Upgrade to AccountEdge Basic 2 today
Fully integrated apps and services
Well suited to your small business