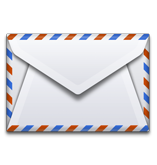 Contact
Email
Customer Service inquiries
Email Customer Service with questions on upgrades, product purchases, and other non-support related inquiries.
Free email support
Need free product support? Send us an email. We'll get back to you within 24-48 hours.
Webmaster
Send us comments and suggestions about the website.
Partner Programs
Send us inquiries about becoming a Bookkeeping Partner or Certified Consultant.
Apple Retail Store and Reseller inquiries
Email here for questions about selling products and services.
Product suggestions
Send us your ideas on how to improve the software.
Phone
Customer Service and Sales
800.322.6962 (listen for the appropriate option)
(9 am - 8 pm EST, Mon-Fri)
AccountEdge Support
Phone support for new customers and those on paid plans. If you need technical support and don't want to pay for it, please review our free options.
(9 am - 6 pm, Mon - Fri)
Phone Support customers

Not on a plan? Phone support is $199/year.
Sign up.
Introductory Support customers
800.216.9722
Intro support extends 30 days from product registration.
Activation/Confirmation line for legacy
MYOB customers
800.784.7383
Confirm your company file after hours or on weekends. Available 24 hours a day, 7 days a week. You will be prompted to follow instructions to receive your confirmation code.
Mail
Acclivity LLC
300 Roundhill Drive, Suite 2
Rockaway, NJ 07866